Superior Hardwood Floor Refinishing Services
The Refinishing Process –
Know What You're Buying
Hardwood floors add beauty and value to your home, and refinishing is the best way to enhance and preserve that beauty. Traditional hardwood floor sanding is typically an extremely dusty process that results in a dust storm in your home or office, lingering dust in your air-ducts, and a cleanup headache. Tampa Hardwood Floor Refinishing can deliver the beautiful hardwood floors you've always wanted without the lingering mess of other refinishing processes. We achieve this through use of an authentic Bona Kemi Atomic™ Dust Containment and Evacuation Trailer System - the absolute best top-end system on the market.
Real wood floors are a huge investment and we only provide the best solutions and products available. If you're looking for cheap work, you won't find it with us.
The pictures below show you the difference it makes: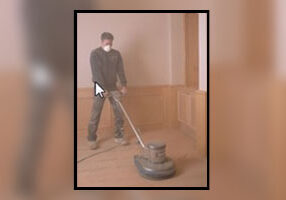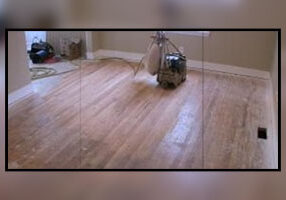 2. The "Dust Bag" System:
Not Effective Enough - Look At All The Remaining Dust!
3. The Top-End Bona Atomic™ Dust-Free Trailer System:
Pulls Dust Outside and Into a Large Trailer Containment System that I Haul Away!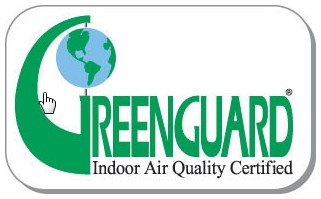 THE PROCESS OF SANDING HARDWOOD FLOORS CAN BE A DUST NIGHTMARE.
NOT WITH MY TOP-END SYSTEM!
Airborne wood dust, a known carcinogen, is a health hazard.
With Bona's Atomic Dust Containment System, there's no airborne dust generated to permeate your home or business. It's a healthier environment.
The Value of a 27 Horsepower
Dust Containment System
Increased customer satisfaction - this system virtually eliminates the nightmare of dust throughout your home or business.
Higher quality results - it eliminates airborne dust that would otherwise settle back down into the finish.
Healthier indoor air quality - wood dust is a known carcinogen.
No time consuming plastic to hang over your furniture, countertops, and cabinets.
No costly clean-up - The Bona Atomic DCS is the First and Only GREENGUARD-certified System.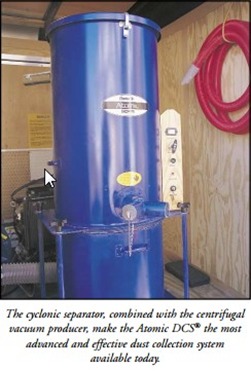 Water versus
Oil Based Finishes
There are two (2) types of hardwood floor finish available on the market today: Water-based finishes and Oil-based finishes.
Oil-based finishes have been used for a long time to create deep, dark brown colors, however, they carry a heavy odor - due to high VOCs - which typically takes several days to dissipate. According to the EPA, some VOCs are dangerous to human health or cause harm to the environment. Anthropogenic VOCs are regulated by law, especially indoors, where concentrations are the highest. Harmful VOCs are typically not acutely toxic, but instead have compounding long-term health effects. Oil-based stains can give the wood a yellower or amber tone as well, and they take much longer to cure. If you're in a time-crunch for getting your refinishing work done, sensitive to strong scents, or concerned about health issues, an oil-based finish may not be the right choice.
Water-based finishes (polyurethane) are the latest and greatest developed products for wood floor refinishing. They are eco-friendly and have very little to no smell. They also dry very fast. Water-based finishes can also be more durable than oil-based finishes, but this depends on the water-based finish used. We at Tampa Hardwood Floor Refinishing only use the best water-based finishes on the market.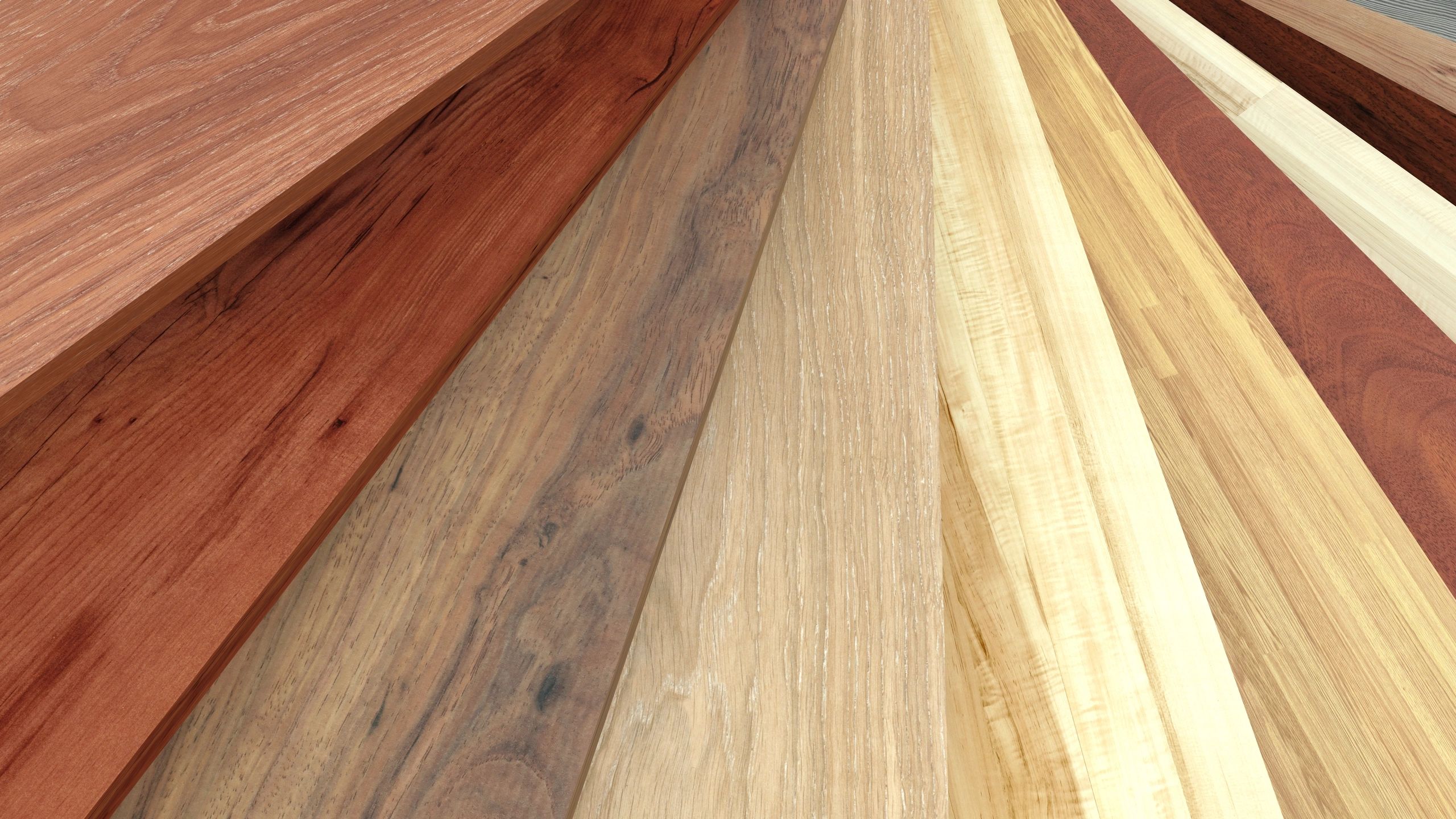 Would you like to add color to your hardwood floors? You can truly customize your solid wood floor by adding color to create a particular ambiance. Here are some manufacturer palettes of the new color stains available. Above you can see the new water-based stains offered by Bona. These contain low VOCs (more environmentally friendly) and dry quicker.
Custom tint and stain colors are likely to vary with the type, color, grain, porosity, and texture of the wood used. A sample brush-out on your wood floor is recommended.
Below you can see the oil-based stains offered by Varathane. Oil-based stains look richer, but they take longer to dry and use of them may leave an odor that can linger for a few days.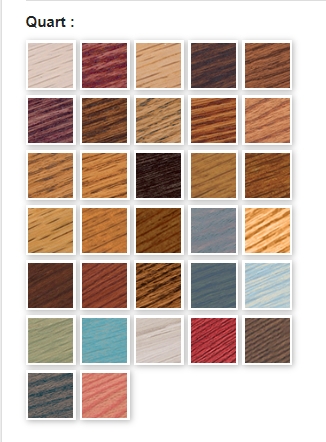 Oil-Based Wood Color Stains
To the left is a snapshot of the different color stains offered by Varathane. You can see these at any Home Depot store. Oil-based stains look richer, but they take longer to dry and use of them may leave an odor that can linger for a few days.
There can be slight difference between the colors printed and the true shades. The shades as pictured were produced on Oak. With other wood types there may be difference. For this reason, we will always provide you with a sample for approval.
Sheen Choices: Glossy, Satin or Matte?
When refinishing your wood floors, you also have a choice to make on the type of sheen you'd like. You can choose from Matte, Satin, Semi-Gloss, and Gloss. For photo examples, please see the diagram to the right. A matte finish is not glossy at all. 
Sheen choice is strictly a matter of taste. There is no difference in the durability when comparing one to another. There is a difference in terms of the maintenance and upkeep though. High gloss hardwood flooring will show scratches, water drops, dust, dirt, pet hair and wood imperfections much easier. If you opt for a gloss or semi-gloss sheen, just know that you will need to be more accepting of the natural characteristics of wood and to possible site finish imperfections like specs of dirt and dust in the finish. We use the best dust containment system on the market, but it's impossible to completely remove all the debris in the air. A glossier floor will also show water drops, dust, dirt, and pet hair quicker, so you will need to clean it more often to keep it shiny. You will also need to be extra careful when moving furniture and other belongings because scratches in the finish will show more easily. A glossy wood floor is high maintenance, similar to glass-top tables. A satin finish is best to enhance a wood's natural beauty and is the preferred choice for most of our clients.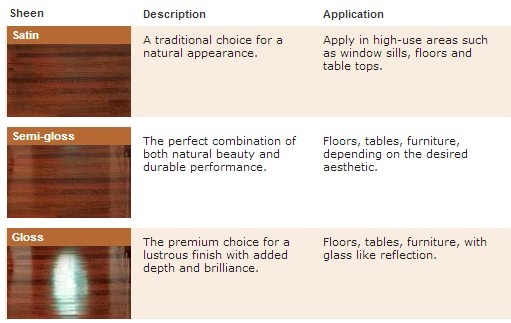 Does your wood or vinyl floor look dull, faded, lackluster, scratchy, yellow, brown, or just plain cloudy? Is the flooring super slippery or oily?
This unattractive look and/or dangerously slick condition is likely due to wax or oil build-up on your flooring. Many cleaning products on the market today contain ingredients or chemicals that are not beneficial to your high-end flooring on a long-term basis. That's why when you initially use them, they make your floor look shiny again. But over time, that wax or oil builds up, adding layer upon layer upon layer of dirty residue on your floor.
If you think you may just need wax or other buildup removal to make your hardwood or vinyl floors look beautiful again, please give us a call and we can come out and take a look and let you know if this process is possible on your floors.
No Electricity? No Problem!
Is your property under construction or in the remodel phase with no electricity? Or is the electricity difficult to access? All professional sanding, cleaning and buffing equipment runs on 220 volts power, so the absence of electricity typically means your flooring work cannot be accomplished. But that isn't the case with Tampa Hardwood Floor Refinishing, LLC.! We own a humongous 20kW generator that will run all our equipment, lights, fans, etc., so you don't have to put off your flooring work when you choose us to do the job.
Thank you for your interest in Tampa Hardwood Floor Refinishing. ​Please give us a call. We will be happy to answer your questions and provide a free estimate, if appropriate.