Meet Our Wood Flooring Expert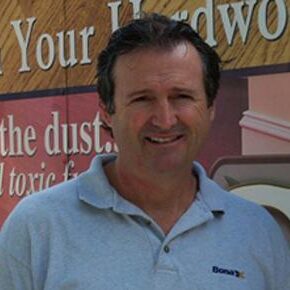 Hi. I'm Derek, founder of Tampa Hardwood Floor Refinishing. I've spent decades becoming highly skilled and experienced in wood flooring - and wood floors ONLY - so that I can be an expert on the subject. I'm the one who will come out to look at your floors to provide a work estimate, and I'm also the individual responsible for making sure you receive the best wood floor work possible.
It's extremely important to know WHO you're hiring and allowing into your home, school, restaurant or other commercial property. Most of my competitors don't even identify themselves personally on their web sites or other literature. Do you know what they look like before they come out? Are they putting their individual reputation on the line with each and every job they do?
If you're looking for a hard-working master craftsman who really knows the ins and outs of all the wood flooring types and species out there, please give me a call. Along with a great work ethic, I take immense pride in what I do and will treat you and your property with the respect you deserve. You'll appreciate the difference that my energy, 25+ years' experience, and top-end equipment makes when it comes to your wood floors!
When I arrive to do your estimate, you'll be speaking to the actual person who will be doing the work (along with my personally-trained technicians). There's no hidden ownership or subcontractors here. I've been doing hardwood floor refinishing by whole life and I'm not afraid to put my reputation on the line with every single job.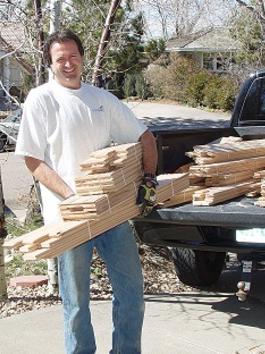 Locally Owned and Operated
A private business - Not a franchise
Thank you for your interest in Tampa Hardwood Floor Refinishing. ​Please give us a call. We will be happy to answer your questions and provide a free estimate, if appropriate.